The University of Moratuwa Sri Lanka is an independent state university located at Katubedda, Moratuwa overlooking the picturesque Bolgoda Lake. It was established as the University of Moratuwa (UoM), Sri Lanka on 22 December 1978 under the Universities Act No.16 of 1978 and operates under the general direction of the University Grants Commission. However, its origin can be traced back to the Government Technical School (GTS) which was established in Maradana, Colombo in 1893.
Academic Staff (Permanent) 389
Academic Staff (Contract) 54
Academic Support Staff (Permanent) 46
 Academic Support Staff (Contract) 5
Administrative Staff 30
Non-Academic Staff 653
 
PERFORMANCE OF THE UNIVERSITY OF MORATUWA IN BRIEF
University of Moratuwa, consists of six Faculties namely, Architecture, Business, Engineering, Information Technology, Graduate Studies and Medicine with thirty five (35) academic departments offering twelve (13) Bachelors degree programs to students selected by the University Grants Commission (UGC) and fifty six (52) postgraduate programs together with MSc, Phil & PhD research based postgraduate degrees. 
The University has an undergraduate student population of 10654 and these student numbers encompass 2277 undergraduate students admitted in early 2021. It must be highlighted that the University has been increasing the annual intake of students over 70% overall and 31% in the Faculty of Engineering, 83% in the Faculty of Architecture and 77% in the Faculty of Information Technology during the last ten years to meet the increasing demand for our degree programs and thereby catering the human resource development of our nation.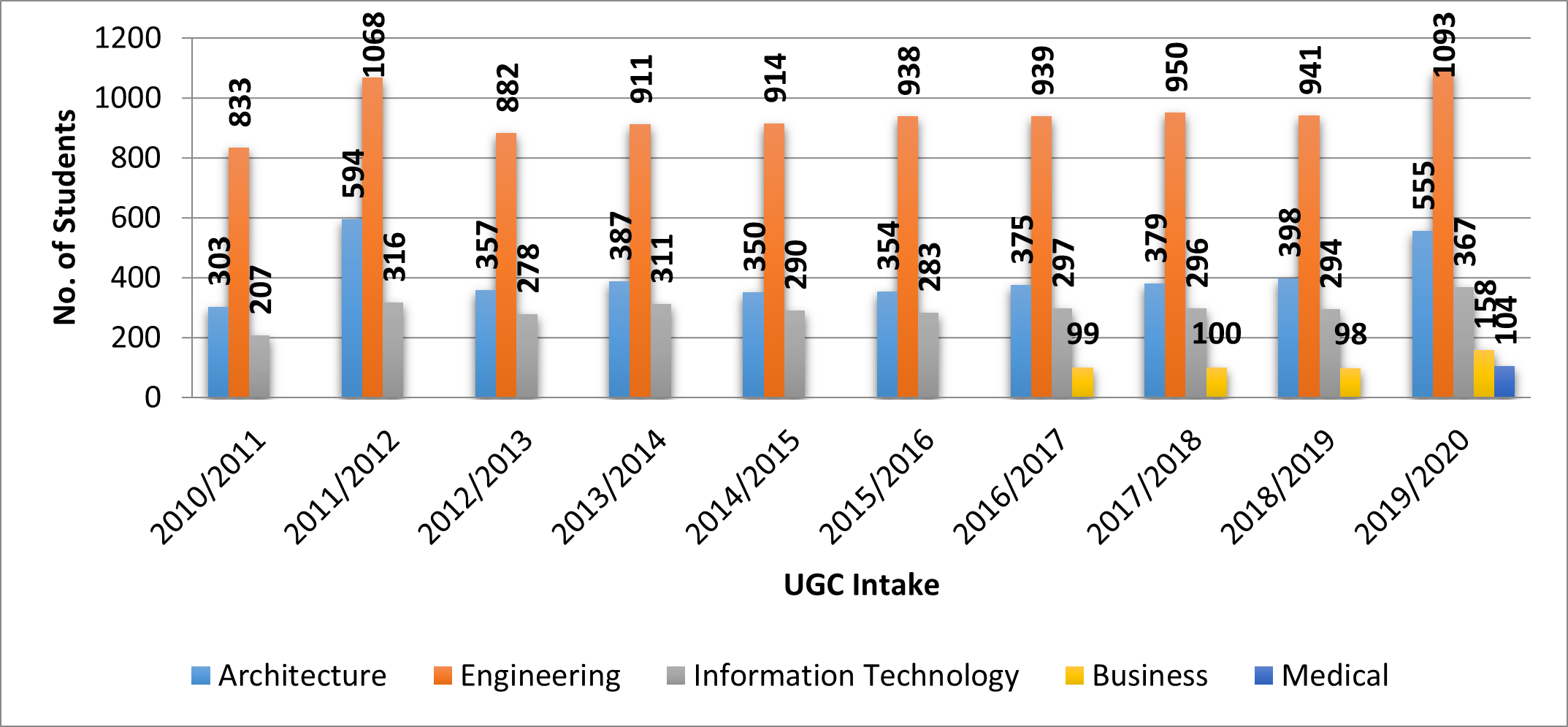 FIGURE 1 – ANNUAL ENROLMENTS TO FACULTIES OVER THE LAST TEN YEARS
In 2020, 1388 (90%) of 1550 students, who sat the final examinations graduated within the minimum stipulated time period to obtain the first degree. The number of degrees conferred, including postgraduate, at the General Convocation in the year 2020 was 1877 of which 1491 were bachelors degrees and 386 were postgraduate degrees.
Employment Pattern Survey done at the Convocation 2020, on employment patterns of graduates, reported that 71.1% of all graduates, 93.0% of Architecture graduates, 81.1% of Facilities Management graduates, 82.5% Quantity Surveying graduates, 73.4 % of the Engineering graduates, and 71.1% of Information Technology graduates were employed at the time of the convocation, showing that the graduates of UOM are much sought after by the industry and its employers even during the Covid-19 pandemic situation.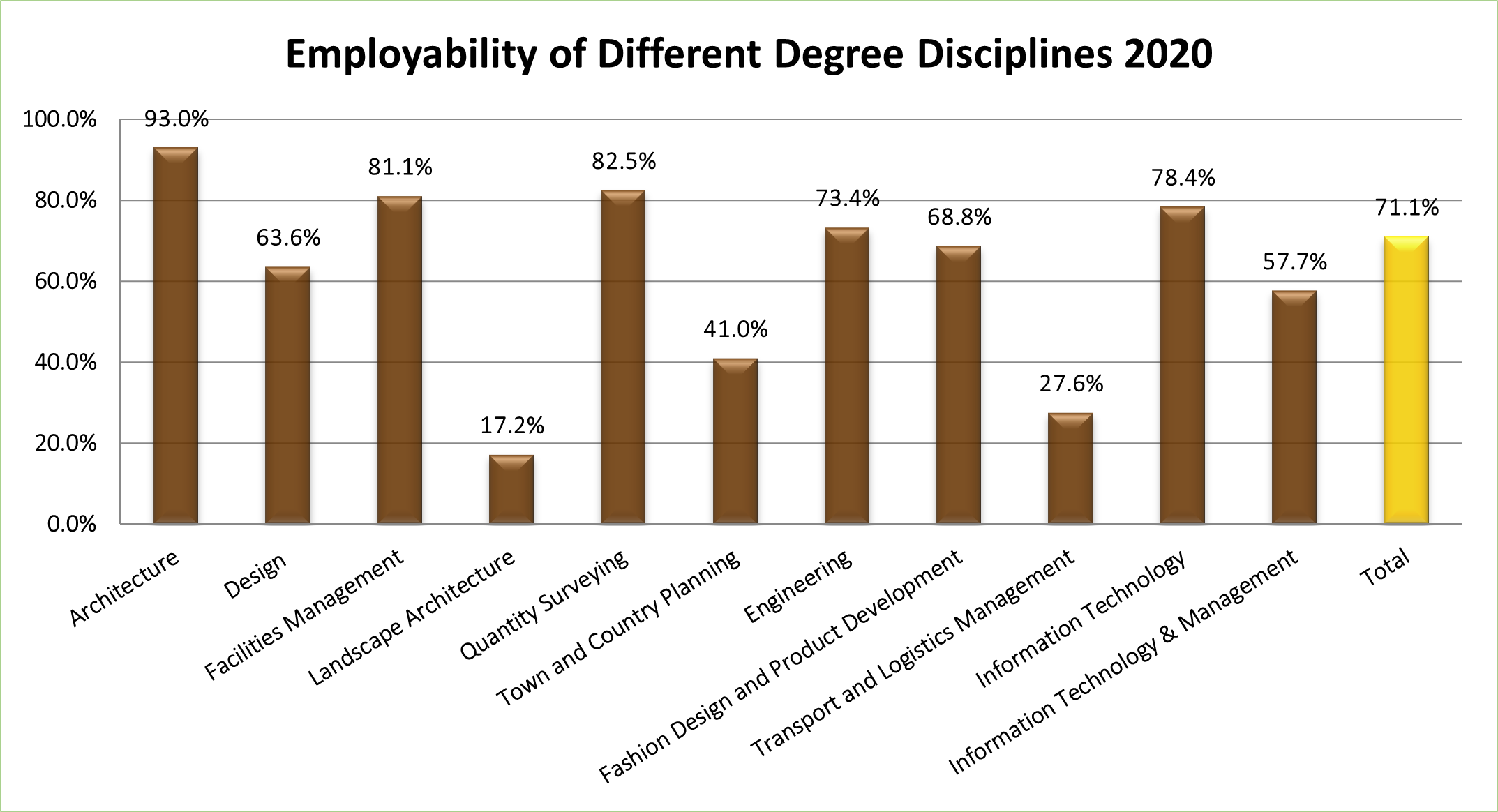 According to the Webometric Ranking University of Moratuwa is in the 5th  position in Sri Lanka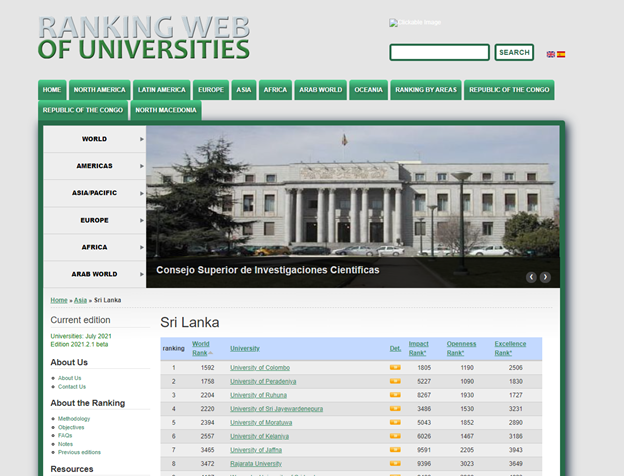 According to the QS Asia Ranking University of Moratuwa is in the range of 401-450